News from the Innovative Medicines for Tuberculosis Foundation
26 Jun 2018 – PBTZ169 has been named Macozinone. Read more here.
16 Mar 2018 – The first three investigation panels of the Phase Ia clinical trial have been successfully completed. The fourth and final panel has started and healthy male volunteer recruitment is complete.
01 Jan 2018 – Dr. Stewart Cole, Chair of the iM4TB Foundation board and co-founder named head of illustrious Institut Pasteur
01 Jan 2018 – The Year in Review, what happened at iM4TB in 2017
05 Dec 2017 – Start of Phase Ia clinical trial with single ascending dose The trial is divided into 4 investigation panels.
24 Apr 2017 – The Bill & Melinda Gates Foundation has awarded $2.45M to take our PBTZ169 into clinical trials
30 Nov 2015 – NEARMEDIC Plus wins the silver medal of the Suvorov Prize 2015
01 Nov 2015 – Dr Antonia Di Micco joins the Foundation iM4TB for 6 months to help preparing Regulatory documents required for the submission of a Clinical Trial Application for a clinical study with PBTZ 169 next year
07 May 2015 – Innovative Medicines for Tuberculosis (iM4TB) Foundation announces Nobel Prize Winner Françoise Barré-Sinoussi as Patron
16 March 2015 – iM4TB receives major grant from the Bill & Melinda Gates Foundation
19 January 2015 – Prof. Stewart Cole elected to French National Academy of Pharmacy
25 July 2014 – EPFL joins forces with pharmaceutical company to fight tuberculosis in most countries of the former Russian Federation
Media coverage – Print


Financial Times  – Genetics offers route to cure tuberculosis


Medical Press – New and extremely promising antibiotic for tuberculosis
Drug Discovery & Development – New TB antibiotic help kill multi-resistant strains

News Medical – EPFL sets up foundation to release antibiotic for tuberculosis
Media coverage – Audio/video

RTS – Radio Télévision Suisse – Tuberculose – histoire évolutive et bactérie zombie (in french)

RTS – Radio Télévision Suisse – L'histoire de certaines épidémies serait liée à certains grands événements politiques (in french)

WRG World Radio Geneva – listen to interview

RTS – Radio Télévision Suisse – listen to interview (in french)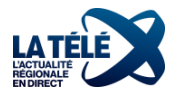 La Télé – Swiss Regional Television – watch broadcast interview (in french)

RSR – Radio Suisse Romande – listen to interview (in french)