Senior Clinical Manager Lead, Drug Developement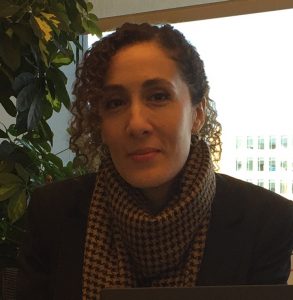 Farizade has over 15 years' experience in monitoring and managing all stages of global clinical trials (adults and pediatrics). She holds a Bachelor Degree in Biochemistry and a Master Degree in Drug Development from the Faculty of Pharmacy of the University of Montreal (Canada). She is specialized in Clinical Research since 2004. Her Master thesis work was in collaboration with Axcan Pharma and Dr Kenneth Setchell at Cincinnati Children's Hospital Medical Center-USA (Department of Pathology and Laboratory Medicine). The thesis was based on the Achievement of a Phase I Clinical study (FIH): Randomized, Double-blind (Placebo) Study in Parallel Sequential Groups to Assess PK-PD of Urso DesoxycholicAcid, using Gas Chromatography (GC) and Mass Spectrometry Electrospray (LC/MS/MS) for the analysis of samples.
Farizade accumulates an extensive experience within Bristol Myers Squibb and worked in several therapeutics' areas: Oncology, GI, Duchenne Muscular Dystrophy, Cardiovascular and Diabetes. She recently joined iM4TB as a Senior Clinical Manager Lead, Drug Development, where she is in charge of managing the Phase I clinical trials and leading the preclinical and pharmaceutical development of PBTZ169 (Macozinone).